Our ICQ Bahraini Users Directory

2 gether 4 ever

She is one of the best Bahraini ICQ users you can spend hours of great chatting time with here .. Uin : 5005245

Sweetness *

She is very very sweet , but She won't tell ya her name I don't know why , I call her Reem others says it's Kadeeja .. now what's her real name ?
Uin : 6123080

7ajji Scorpion

I call him the Cool guy , try 'em and you'll know why !

Uin : 7147159

MOSCHINO GUY

What do you want me to tell ya about him ? Omar is the sweetest person I ever knew . He is the Doctor of the Icq users .
Uin : 6443333

Mr.Hoop

I don't know what does his name mean , but I know him from a long time and he is fun to make friends with .
Uin : 4441432

<3LOOYDOGGYDOGG> *

Da Dog is my kind of a Bahraini Teen aged guy he is very funny and he is the cousin of Miss Icq "Gomar" . Try him and you'll NOT be sorry .

Uin : 2230934

GOMAR *

She call's her self Gomar , I think because she is beautiful , But I call her Miss Icq she is fun to chat with .

Uin : 2223666

Sporty gal *

I think she likes sports that's why she calls her self as you can see . She is a good chatter !

Uin : 4834806

FBI*

The guy that made him self the first Bahraini FBI agent ... keep going man .. he is a cool ICQ users that keep makin' some great activities her in Bahrain .. I'm still tellin' him keep goin' man .
Uin : 6477776

Gipsy King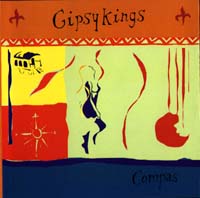 He is a great guy , very talented and he have a cool web site . http://www.geocities.com/Paris/Bistro/2884/
Uin : 6444447

The WaLRu$

If you want a funny guy to chat with . then that's your man .
Uin : 3000008

7asaief

He is one of the good guys on the net .. 3del A7mady ?

Uin : 6444441

!.(C)SANDY(C).!

She is known for her kindness .. try her .

Uin :1872228

!!ICQ KING!!

He is the King of the ICQ users ..

Uin : 8060920

MoNaLīSa™

Mona is one of my friends .. she is nice & she is always there to help .
Uin : 2444881

Jimmy Boy

Jim is one of my best friends on the icq he is a realy realy nice guy .

Uin : 5784413

"

*" you'll need for their authorization